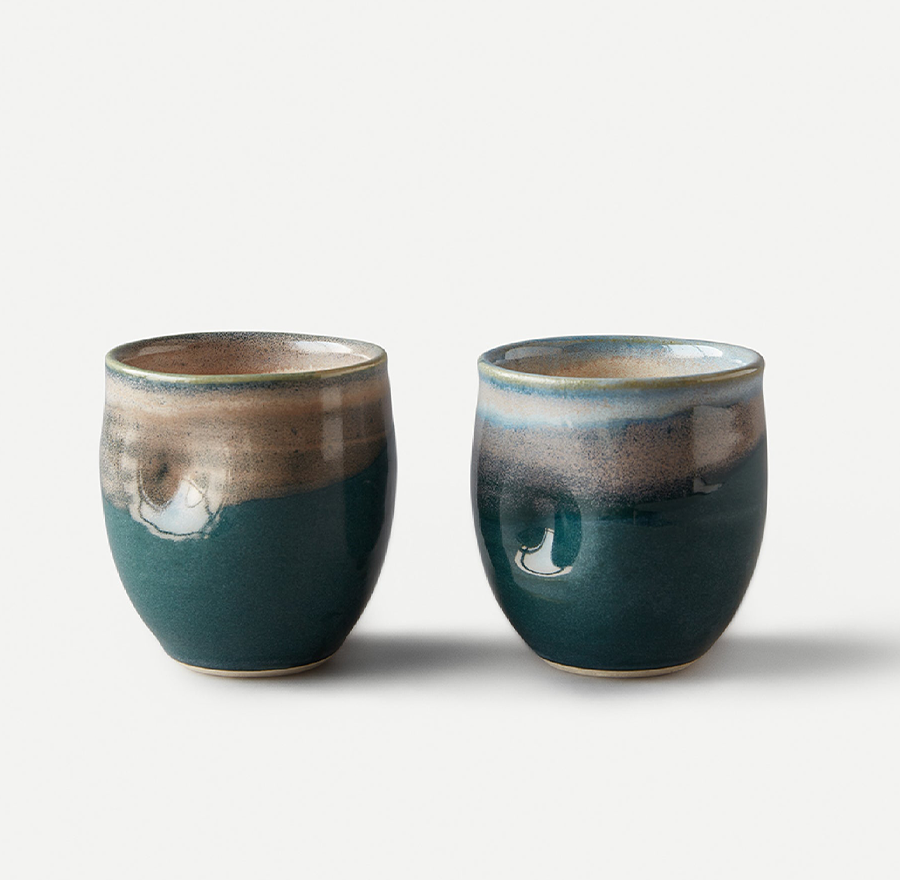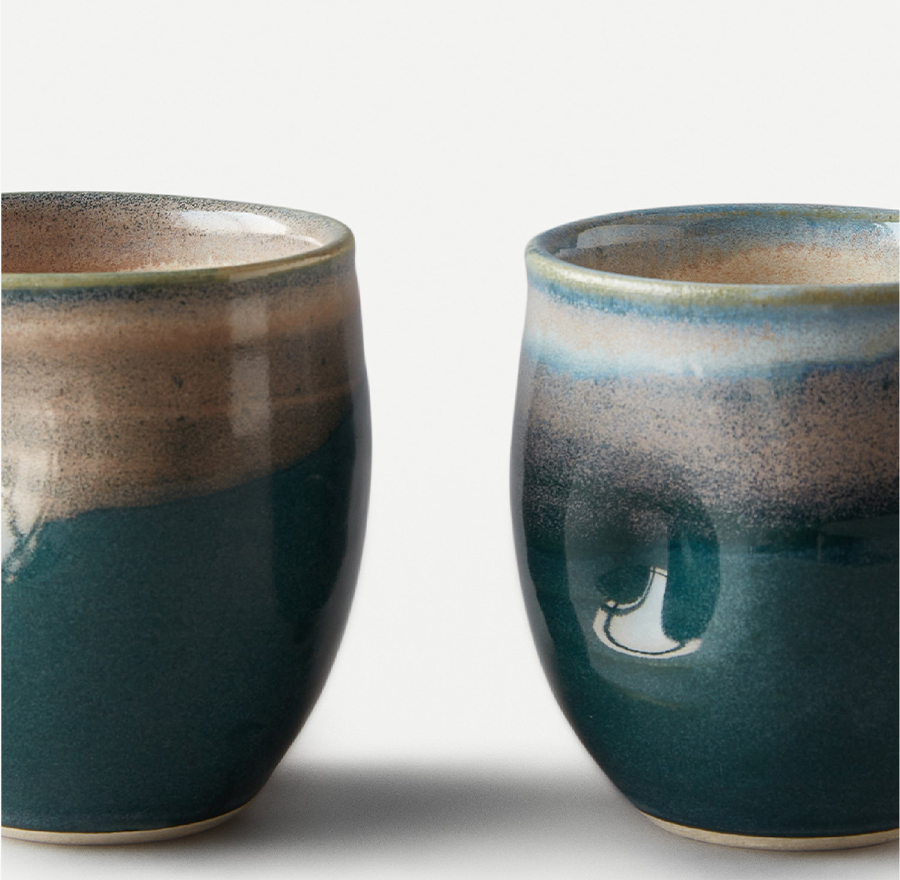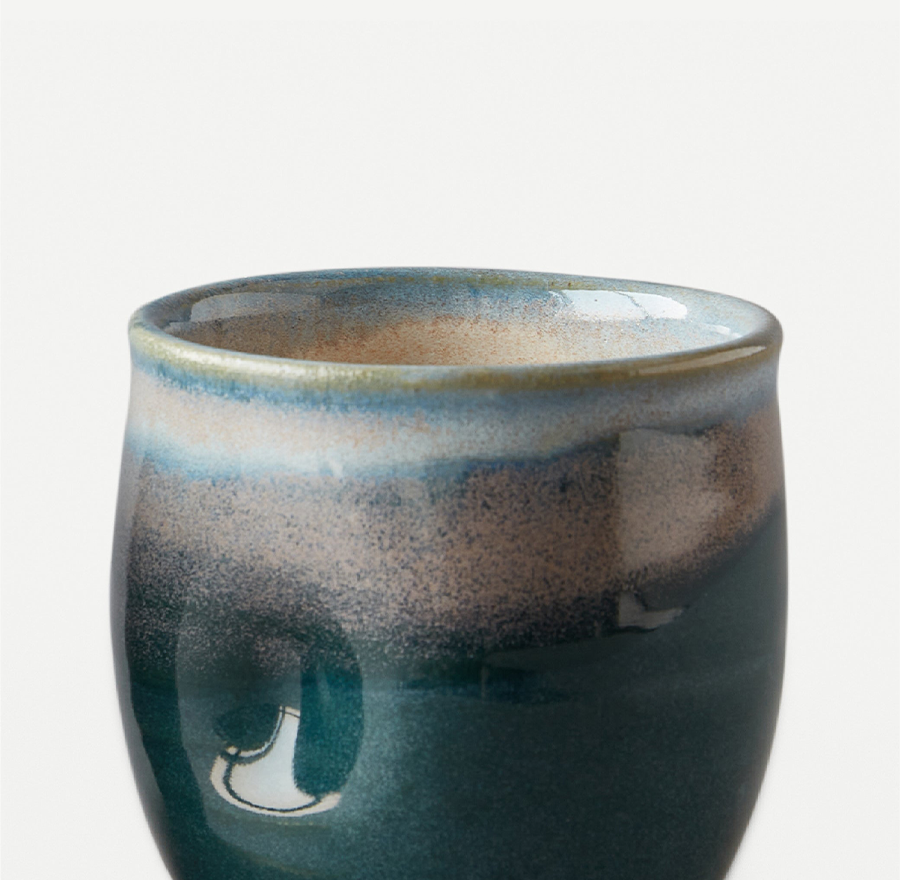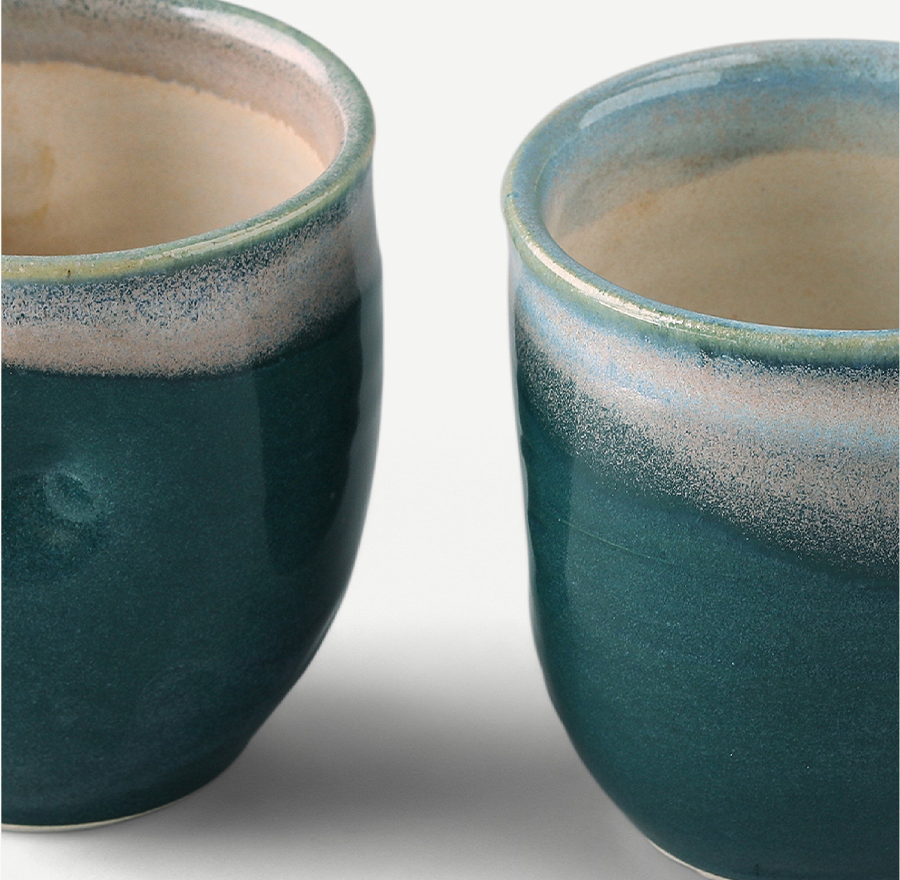 A versatile ceramic tumbler that's an upgrade to your regular drinkware
Craft Type:  Studio Pottery
Whether for a smoothie, juice or just water, this ceramic tumbler with its gold dragonfly is an easy way to make your drinking experience more precious. Handcrafted out of clay and glazed a rich, deep blue, match this tumbler with the Espresso Cup and the Bottle and Kulhad from the same family of ceramics.

This ceramic tumbler is handmade by artisans at Windglaze Studio Pottery, a studio based in Auroville near Pondicherry.

This product is handcrafted and therefore slight variations in colours, textures and forms are inevitable and aren't flaws.

Made in:   Pondicherry
Material:  Stoneware
Dimensions (cm): 7.5(L) x 7.5(B) x 8.5(H); Dia: 7.5
Dimensions (inches): 3(L) x 3(B) x 3.3(H); Dia: 3
Weight: 370 grams
No. of pieces in a set:  2, Set Of Two Tumblers
Clay, a natural material, is used to make ceramic wares. It is kneaded and then thrown on a pottery wheel, where it is shaped by hand into this product. The clay product then goes through the process of bisque firing, glaze application, drying, and then glaze firing to make the final ceramic product.

Pottery in the Indian subcontinent has a long history — it has existed as a craft form for centuries. Evidence of earthenware has been found in the early settlements of Lahuradewa and later during the Indus Valley Civilization. Recent times have seen pottery taking on modern design sensibilities, aided by artists and potters that are breathing new life into the craft form. Studio pottery in India is said to have been started by Rabindranath Tagore in Shantiniketan, West Bengal. It further branched out into two styles, which developed in Delhi under Gurcharan Singh and in Pondicherry under Ray Meeker's Golden Bridge Pottery.
- Wash by hand only, using a mild dishwashing soap. Dry using a soft towel or tissue. Avoid stacking in the sink.

- This ceramic product is microwave-safe.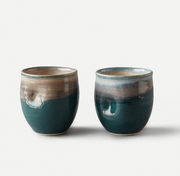 ODYSSEY GLASSES