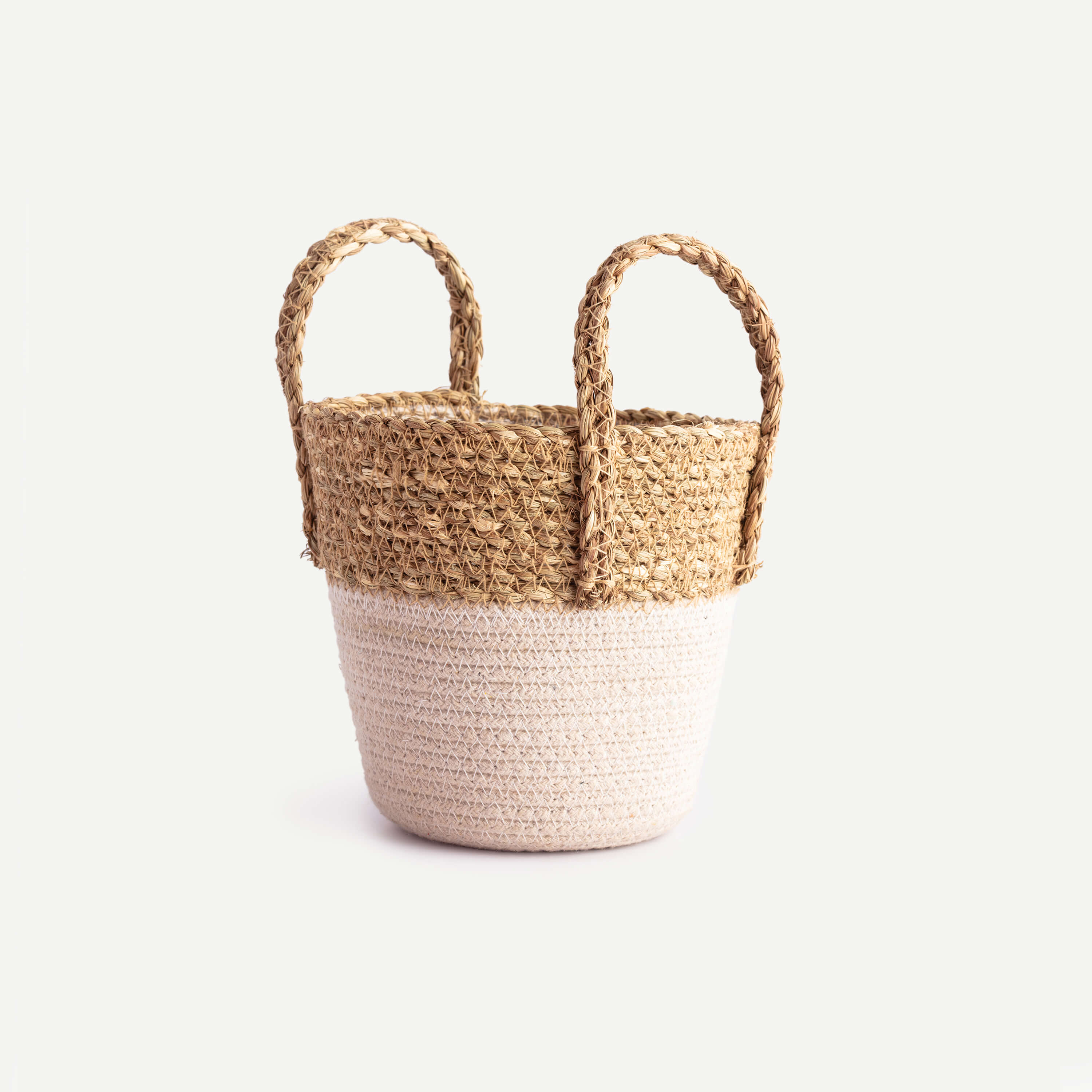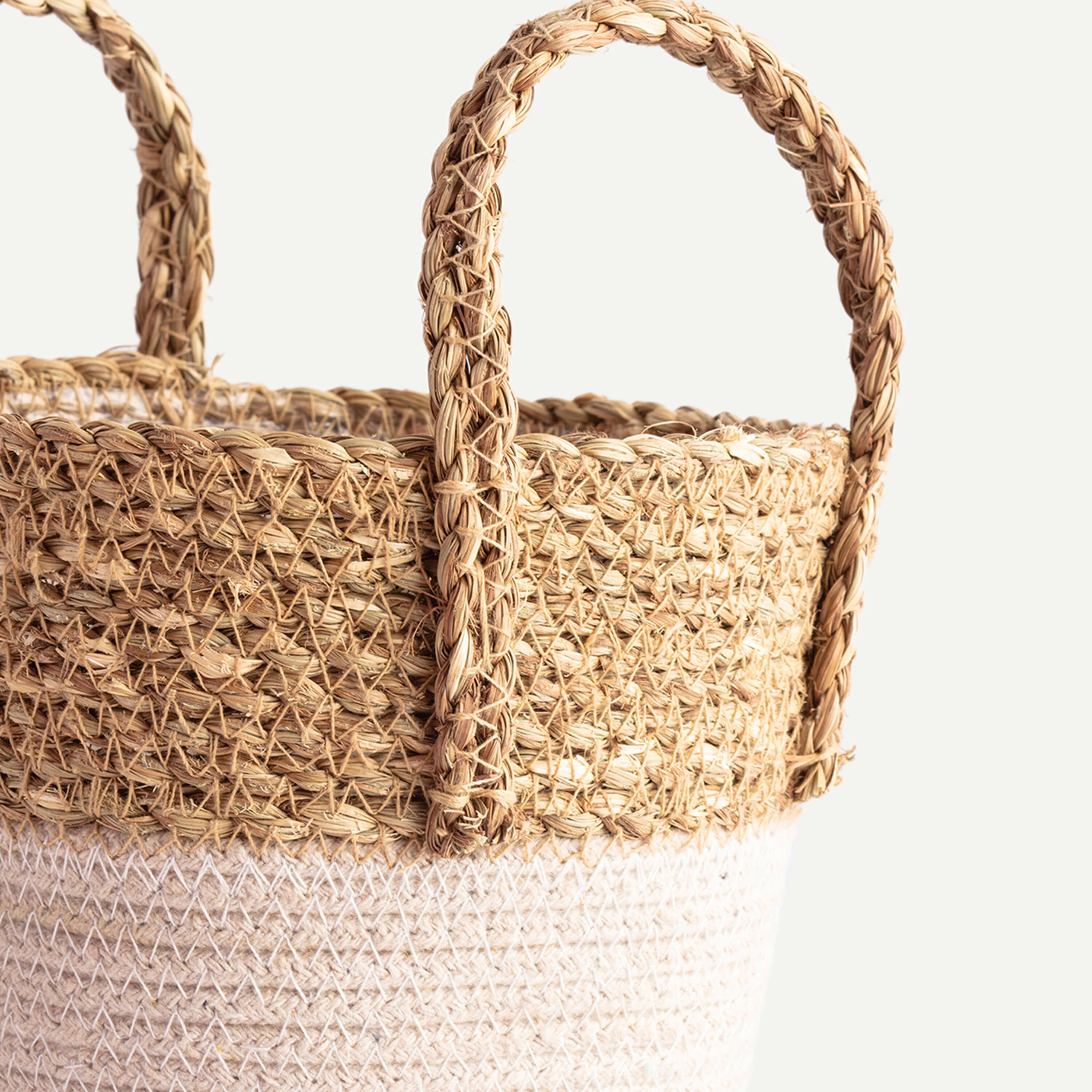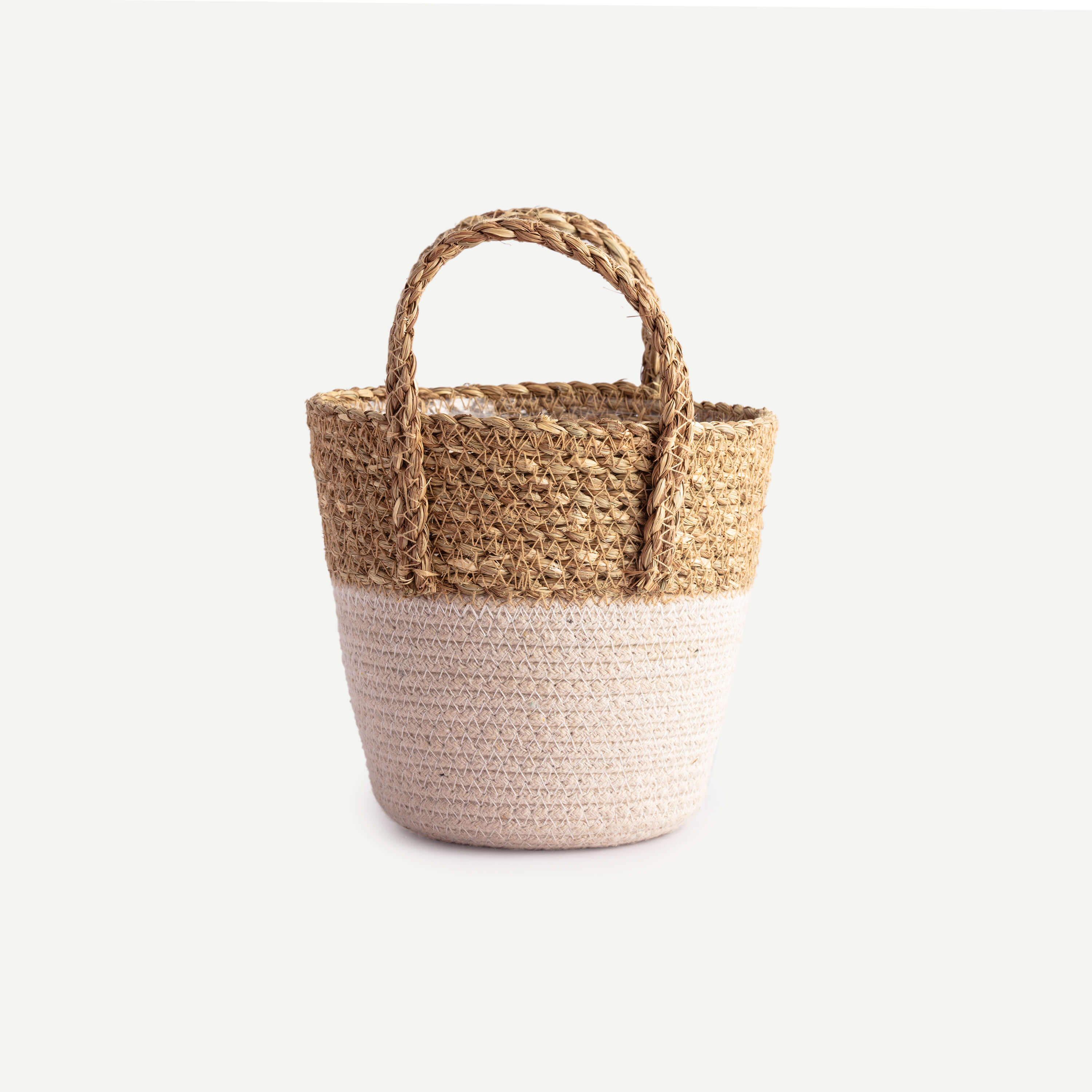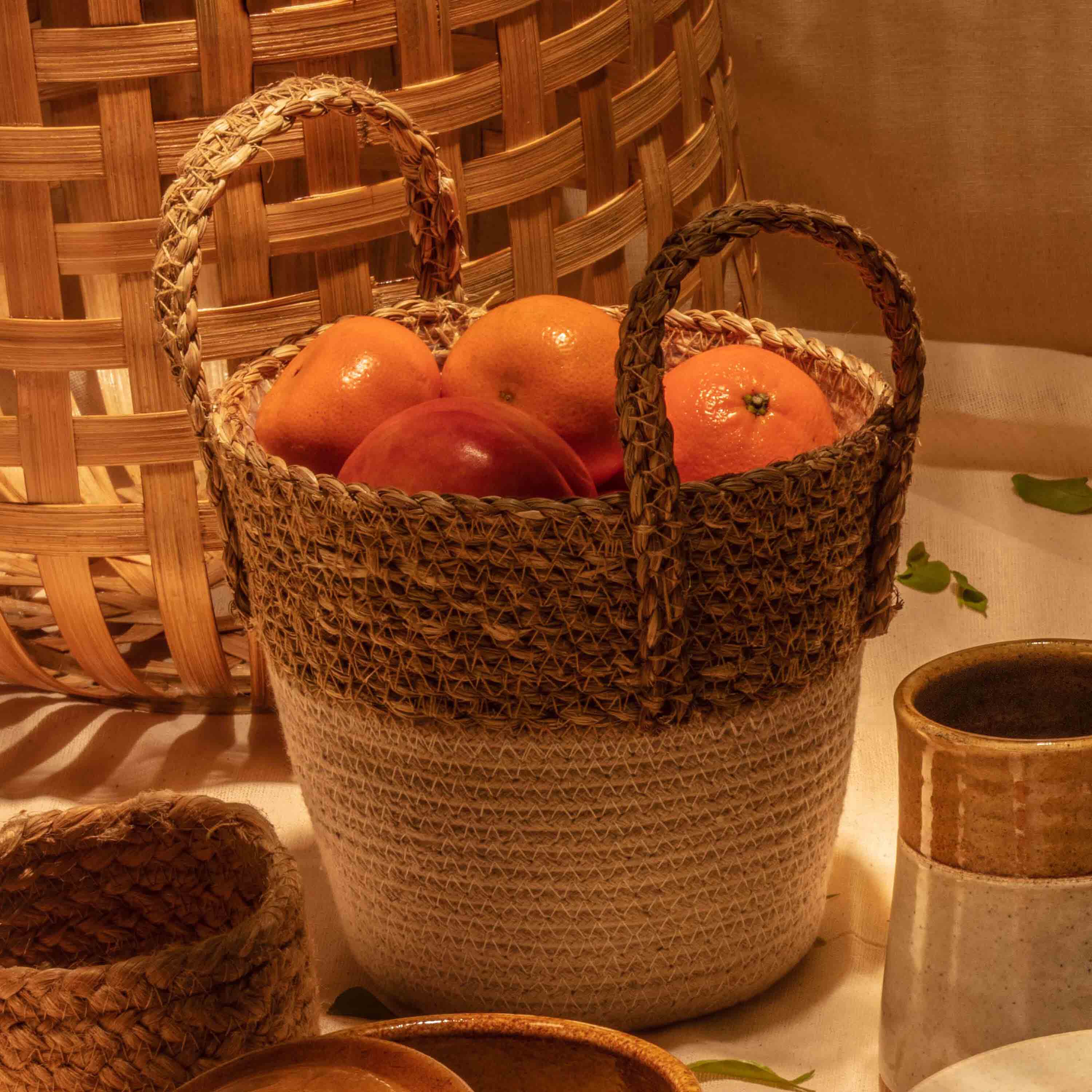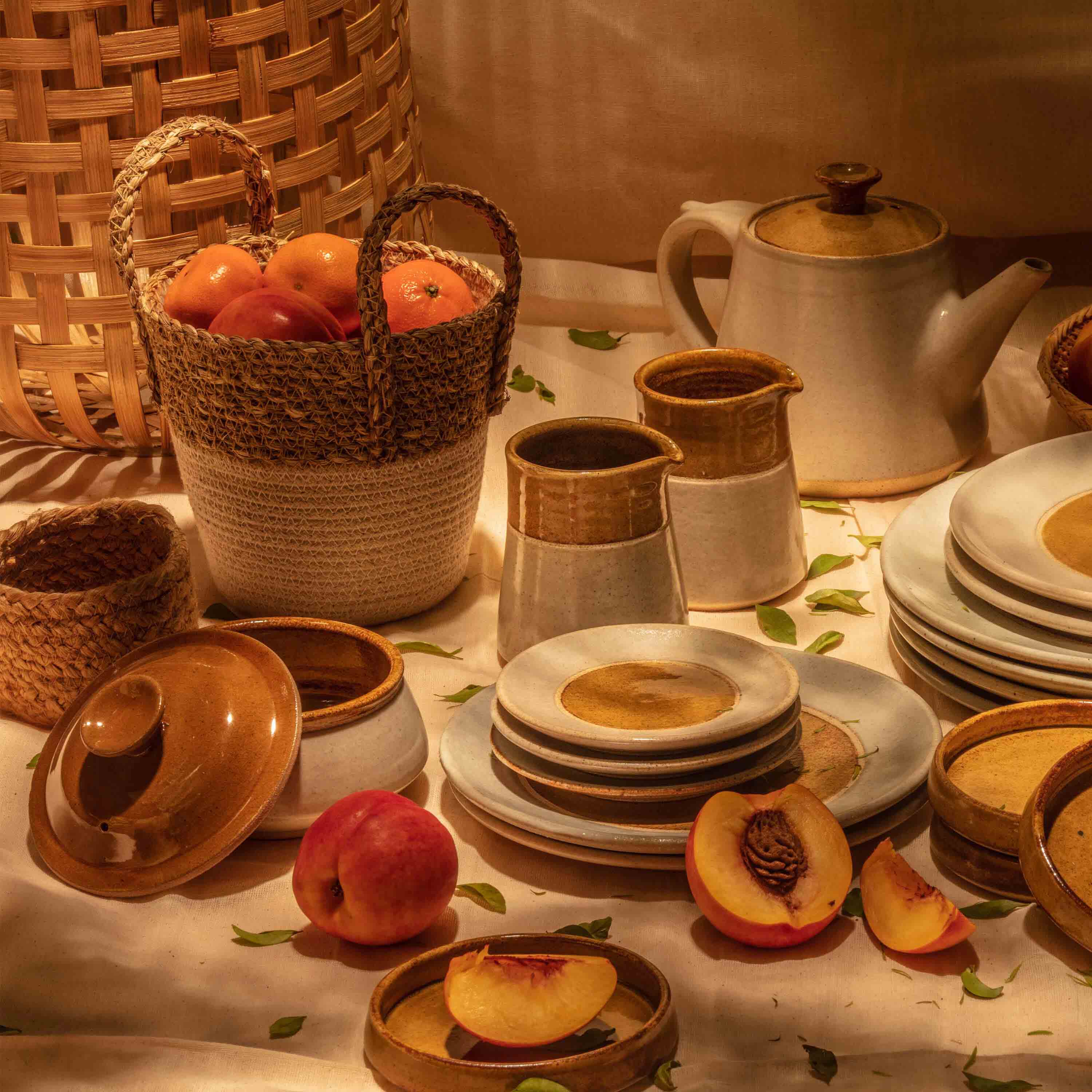 YAM TWO-TONED WOVEN BASKET
This two-toned basket is a worthy addition to any room
Craft Type:  Grass Work
There's no such thing as too much storage space — especially when it looks good too! Made with sabai grass, a natural fibre that flourishes in various parts of India, this handwoven basket can be used to stack board games or books, or to just add character to a corner of your home.

This basket, handwoven with sabai grass, is made by artisans in Uttar Pradesh.

This product is handcrafted and therefore slight variations in colours, textures and forms are inevitable and aren't flaws.
Made in:   Uttar Pradesh
Material:  Grass
Dimensions (cm):  16.4(L) x 16.4(B) x 22(H); Dia: 16.4
Dimensions (inches):  6.4(L) x 6.4(B) x 8.6(H); Dia: 6.4
Weight: 200 grams
No. of pieces in a set:  1, One Basket

Sabai grass grows wild in several regions across India. Given that it is lightweight, easy to work with, and can be dyed easily, it is used extensively to make products for the home such as baskets, storage containers and placemats, which are commonly found in homes in India.

Sabai grass is typically harvested twice a year. Once harvested, the grass is dried before it can be used to make products. The dried grass is then twisted into ropes, and these ropes are braided by hand. This is followed by the dyeing process which involves soaking the braids in water that's boiled in earthen pots, together with azo-free dyes. At the end, the dyed braids are woven into the desired design to make the final product. Sabai grass products are environment-friendly and biodegradable.

- Dust regularly using a dry cloth. If needed, use a damp cloth to clean food stains.
- Keep away from direct sunlight to avoid fading of the colour.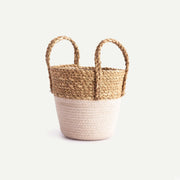 YAM TWO-TONED WOVEN BASKET